Welcome to Azalea Acres Farm, LLC. We practice sustainable farming techniques to produce quality, nutritious foods we are proud to share!
Here at Azalea Acres Farm, we like to keep things simple. We start with friendly, happy animals. We treat them with the respect they deserve, we feed them right, keep them safe, and they make things easier for us. We recognize that no fence can contain an animal that does not wish to stay around, and so we do what we can to make their lives as happy and content as possible. We do not use any chemical fertilizers, herbicides, fungicides, or pesticides on our pastures or crops. We never use growth hormones, medicated feed, or frivolous medications on our animals. We manage our pastures very carefully with grazing rotations, crop rotations, additions of compost, and irrigation to achieve constant improvements in the quality of our pastures.


---
Pasture Raised Chicken

We are licensed by the state of Florida as a limited poultry and egg producer. This allows us to process the chickens we raise right here on the farm, and sell them directly to the consumer! We find this very exciting because we have total control over the final product we can offer to our customers. The superior quality of our chickens is noticeable directly in the taste and texture of the meat. This is a result of our careful management of the chickens and their diet.

Our chickens are raised out on pasture just as soon as they are mature enough to get along safely. We use mobile chicken coops that have no floor. The coups are moved daily. This represents the ultimate in chicken coup sanitation! It also provides the chickens access to fresh grass and bugs and allows the pasture time to rest after grazing. The cages keep the animals safe from predators while providing plenty of sunlight, shade, and protection from climate weather.

The chicken's diet consists mostly of grass and bugs they harvest themselves directly from the lush, green pastures. The pastures themselves are irrigated and seeded regularly to provide the best possible nutrition. Of course, the chickens fertilize the pastures daily. Their diet is also supplemented with an all natural feed, ground fresh at a local feedmill. No antibiotics or growth hormones are ever used on our chickens!

Locations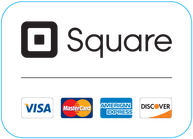 Our farm is located in Osteen, Florida on a 5 acre lot off of Maytown road. Farm ours by appointment.
We currently sell our products at the
New Smyrna Beach Farmers Market
most Saturdays (As long as we don't run out of chickens!) from 7am until noon. We have been proudly selling our chickens here since October 2015. More information about this market is available on
Facebook
. We do accept credit cards.
More markets will be added to our schedule soon.
---